Hempcrete has great insulating features in addition to being recyclable and resistant to pests, fire, and molds. Il will continue to petrify over time, while also drawing carbon dioxide from the air during the process. Hempcrete is a great material choice to build energy efficient, non-toxic, and carbon absorbing environments. Hence helping to clean the air in the environment. Plant based, from the earth into your home it can be cast in place or used as blocks.
House LO by Ateliér Lina Bellovičová
House LO by Ateliér Lina Bellovičová below was the first house in the Czech Republic constructed from Hempcrete. The house is simple, with a minimalist interior scheme. Large openings frame the views from every angle of the house, even from the bathroom's tub. A deck wraps around the house entirely and a green roof adds more insulation to the hempcrete house.
The Traveler Kit Cabin by Coexist can be purchased starting at $27K
The Traveler Series by Coexist is a new DIY kit for a backyard office or cabin retreat designed and curated for optimal performance, comfort, and health. It is only DIY kit designed with hempcrete blocks / hemp-lime insulation.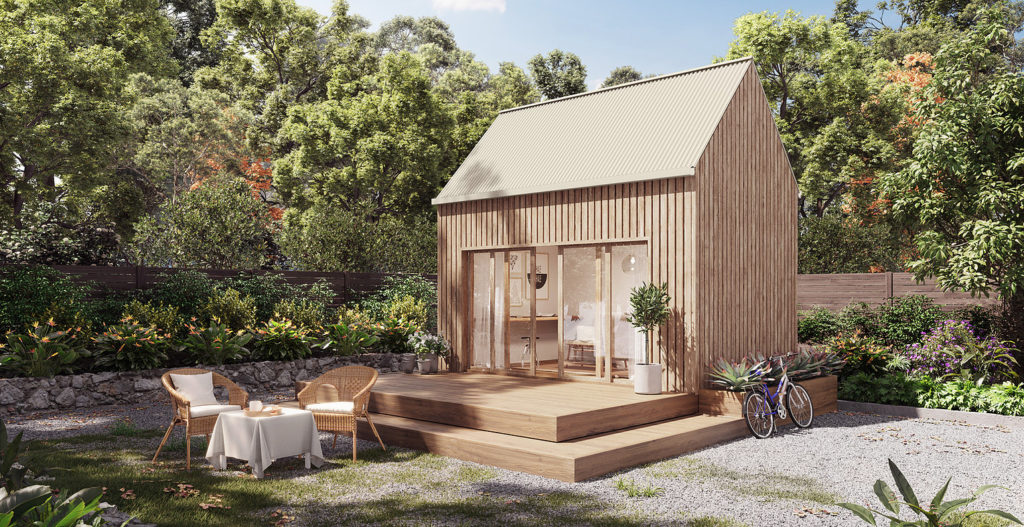 The kit starts at $26,900 plus tax and shipping. The one story with (or without) loft 140sf cabin can sleep up to 6 people and can be assembled in a week by a team of 2 to 6 people. Each kit comes with labeled precut parts. The only tools needed are an electric drill, a screw gun, and a mallet!
The kit includes drawings and envelop materials and finishes basically. It does not include fondation drawings nor materials, HVAC, kitchen, bathroom nor loft ladder. You can choose between cedar or corrugated metal exterior cladding, and between plaster on block, plywood or drywall for interior finish.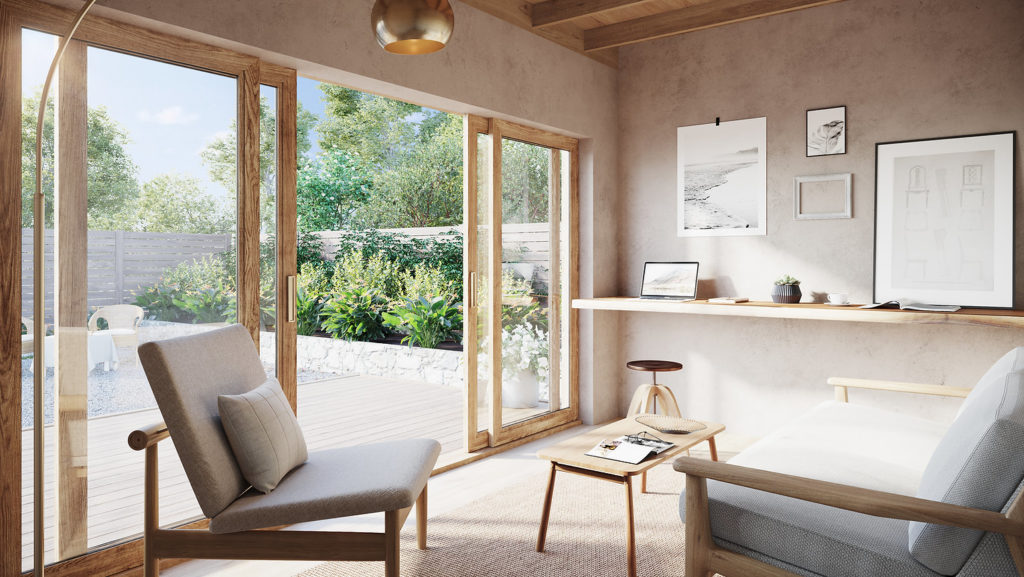 The small cottage is constructed out of healthy sustainable materials designed to last. The materials can be composted, recycled, or re-assembled, they cause no allergies and have no off-gassing.
Coexist Build is a husband and wife duo, architect Anastasiya Konopatskaya, and Drew Oberholtzer. They first developed a hemp house on wheels here in the US, then created and launched the Traveler Kit during the pandemic.
The couple also owns and operates a regenerative organic farm in Berks County, Pennsylvania, allowing them to do research and development experimenting with healthy, plant-based building materials.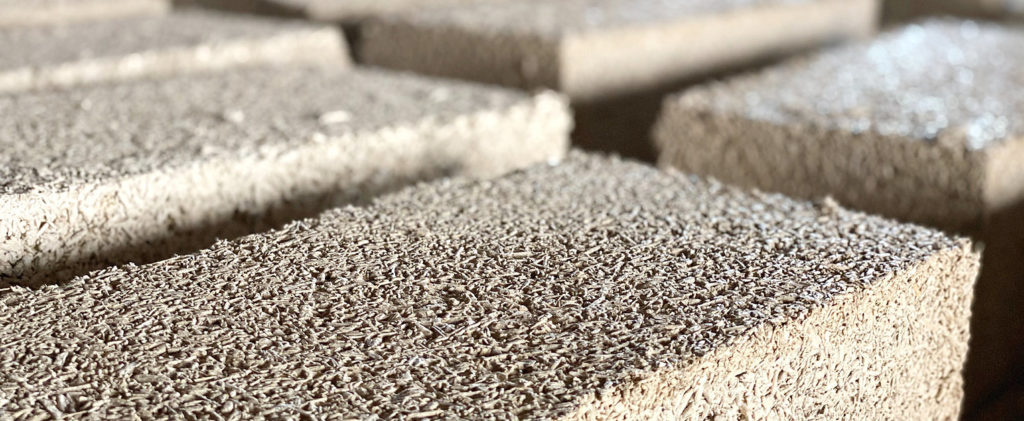 Along with selling these DIY kit, Coexist Build also makes and sells prefabricated hempcrete blocks available for bulk purchase from their website. The company produces up to 1,000 blocks a day in their Pennsylvania facility.
"When hemp, lime, and water are combined, it creates an assembly that is mold, fire, and insect-resistant. It's perfect for climates like the Northeast, but also for humid places like Florida and dry ones like California," explain the couple.
"Hempcrete helps regulate temperature and moisture inside a space with minimum variation, thus minimizing heating/cooling costs during the colder and warmer seasons—it is estimated that you save about 40% in those costs," they say. "The plaster finish on the exterior and interior requires minimum maintenance in the long run, and in addition, hemp is a regenerative plant with a short growing cycle."
Photos courtesy of Coexist Build