Mélisande and Philippe have created a small design studio located in the south west of France, in Hossegor.
Passionate about design, they create interior decoration objects with a refined style that they design as it was for their home.
Working on patterns and geometric shapes, they use eco-responsible materials: a mixture of recycled wood and bio-plastic (corn).
All their creations are 3D printed. This manufacturing technique allows them to manufacture products with particularly complex lines and to personalize them.
Their responsible approach aside from using biodegradable materials includes not wasting raw material.
They are also working on the design of new materials from the recycling of various materials. Both passionated by what they do, both Mélisande, a product photographer and marketer and Phillipe, designer infuse meaning in their creations but more importantly, are creating responsibly towards our future. And that means a lot to us as well! Thank you! (- signed by Our Planet)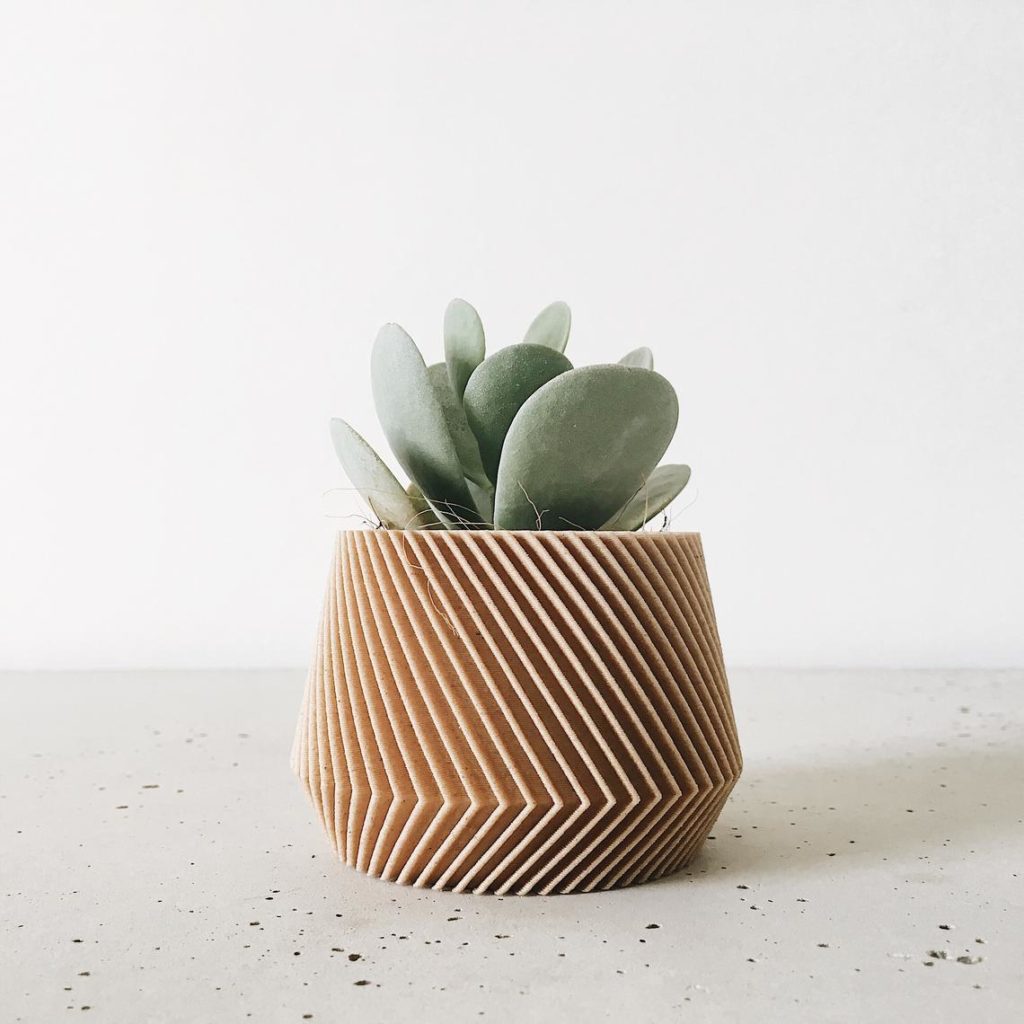 Why did they choose to 3D print WOOD rather than traditional woodworking?
It's simple, they answered: "it allows us to unleash our creativity and create objects with particularly complex and detailed lines while keeping costs low, even produced in small series. We call it the democratic design or… design, originality and small series for everyone!"
CNC made musical instruments