Computer equipment, Fabrication Tools, Tech
Print X Portable Printer for High Quality Color Printing on A4 and all material and surfaces
-37%
EVEBOT PrintX, a Portable Mini Printer for handheld and high quality A4 Format Color Printing gives users the power and convenience to print on virtually any object, anywhere they choose. Now, portable printing is no longer limited by size and place.
This Red Dot Award winning design prints on any surface, is infinitely extendable and wireless. It's the most advanced handheld printer for virtually any materials & surfaces.
Description
This palm-sized inkjet printer can be handheld to slide over any material, so that words and illustrations are flawlessly printed on the surface.
Its color inkjet personalizes ordinary objects, makes messages that stand out and is the perfect tool for study, business, or arts and crafts. It is the ultimate portable, handheld printer but it does much more.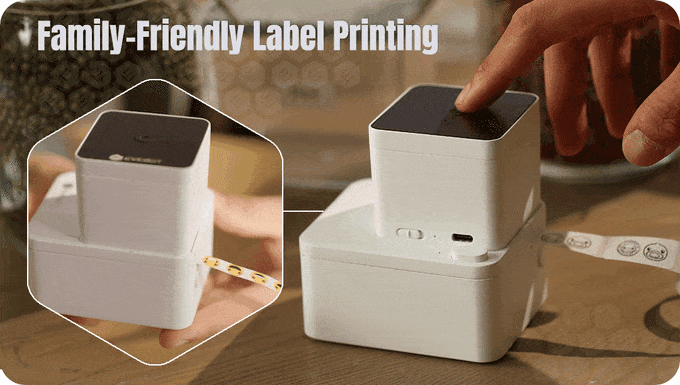 EVEBOT also released a software development kit (SDK) for you to achieve what's amazing: print your favorite picture on the wall, even color your 3D prints. This functional scalability means that users no longer need a different printer for home, office and on-the-go. Now PrintX can do it all in one compact, powerful device.
Specifications
Print X will be compatible with HP ink cartridges
Ink Cartridge Output: 150 A4 Sheets
Compatible operating systems: IOS / Android
Resolution: 600dpi
Battery working time: 100+ A4 sheets
Connection: WiFi & bluetooth
Estimated shipping : June 2022