Bikes & Gear, Outdoor Gear
HONBIKE Most Convenient Ebike with Shaftdrive
-9%
Foldable Design | Maintenance-Free Patented Shaft Drive | Auto Uphill Assist | 4 Top Design Awards
Description
Foldable Design
Space Saving Storage
Folds in 15 seconds or less with 4 easy steps
33" x 39"x 18" (840*990*455mm)
Fits easily in your trunk
Conveniently take your HONBIKE Pro with you for all your adventure and riding needs.
This slideshow requires JavaScript.
Smart Uphill System
Easy Uphill
Uphill starts are a challenge for all E-bikes and bicycling in general. HONBIKE's smart sensor system automatically adjusts the transmission based on the steepness of the incline. You'll instantly notice how much easier going uphill becomes for you.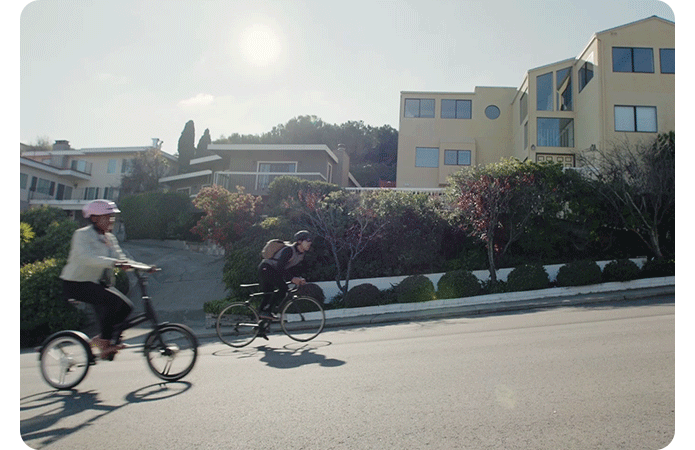 Smart Safety Response
If the HONBIKE tilts beyond 30° during use, the smart safety response will cut power to the motor. This helps you control the bike for added safety.
This slideshow requires JavaScript.
Easy & Intuitive
Assemble your HONBIKE in just 15 minutes straight out of the box. Everything you need is included: 12 screws, 1 cover, 1 cable. Remove or attach the battery in less than 5 seconds. Once removed, our battery is small, compact, and portable.
This slideshow requires JavaScript.
Shipping starts June 2022
Related Accessories