Home
Best Quiet Energy Efficient U-shaped Inverter Window Air Conditioner
-10%
This U-shaped Inverter Window Air Conditioner allows you to open or close your window while the unit is installed. The innovative design makes installation very easy, and the ability to close the window isolates the noise outside making it ultra quiet. The strong airflow allows you to feel the cold air up to 20 feet away while being one of the most energy efficient star rated window A/C.  An attractive look with innovative technology at an affordable price, this is what we call great design.
Description
Midea U MAW08V1QWT window air conditioner is great design at an affordable price
The inverter compressor uses almost half as much energy as non-inverter ACs. A unique U-shaped design also allows to open and close the window as normal, great for retaining air circulation. The louder hardware is placed at the back of the unit. Sitting outside the window, it provides extra buffer from the glass to further mute the sound. It also comes with its own bracket, and locks firmly into the sliding tracks of your hung window.
Open the Window for Fresh Air
The U-shaped design makes opening and closing your windows possible even with the unit installed. Let the fresh air in!
Extremely Quiet
The U-shaped design blocks the compressor noise outside, allowing ultra-quiet operation as low as 42dB. Even librarians would approve.
Powerful, quick cooling
The strong airflow allows you to feel the cold air up to 20 feet away, and the full DC inverter technology helps to rapidly cool the room.
Control with your Smart Devices
The Midea U works with Google Assistant and Amazon Alexa, so you can control with voice commands. Or, control with your Smartphone from anywhere with the iOS or Android app.
3-Step Quick & Easy Installation
Installation can be done in 3 simple steps: install the (included) quick-snap bracket, set the unit on the bracket, and secure the sidearms.
Ultra efficient Inverter Technology
The patented inverter technology achieves more than 35% energy savings** compared to traditional AC units. It's the first window AC to be awarded Energy Star's Most Efficient 2020 certification.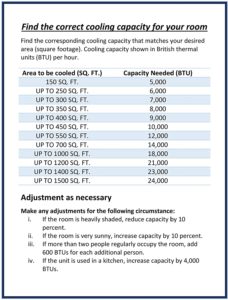 Find out how many BTU are needed to cool your room efficiently
Midea U-shaped Inverter Window Air Conditioner are available in 3 models:
8,000 BTU cools up to 350sf
10,000 BTU cools up to 450sf
12,000 BTU cools up to 550sf