While the Minimoog proved to be a runaway success as the first compact studio synthesizer, ARP responded with a compact and user-friendly studio synthesizer of their own with the Odyssey in 1972. An almost equally legendary machine itself, the Odyssey was ARP's highest selling synth back then, and still is to this day in the second-hand market.
Over its 30-plus year history, Odysseys have been used by: ABBA, Bomb The Bass, Ultravox, Gary Numan, LTJ Bukem, Air, Tangerine Dream, 808 State, Apollo 440, Nine Inch Nails, Astral Projection, Chick Corea, George Duke, Josef Zawinul, John Foxx, Vangelis, Elton John, Jethro Tull, Jimmy Edgar, DEVO, Sea Level, Boz Scaggz, The Starship, Kansas, Jean-Luc Ponty, Brand-X, Wigwam, R.E.M. and Herbie Hancock.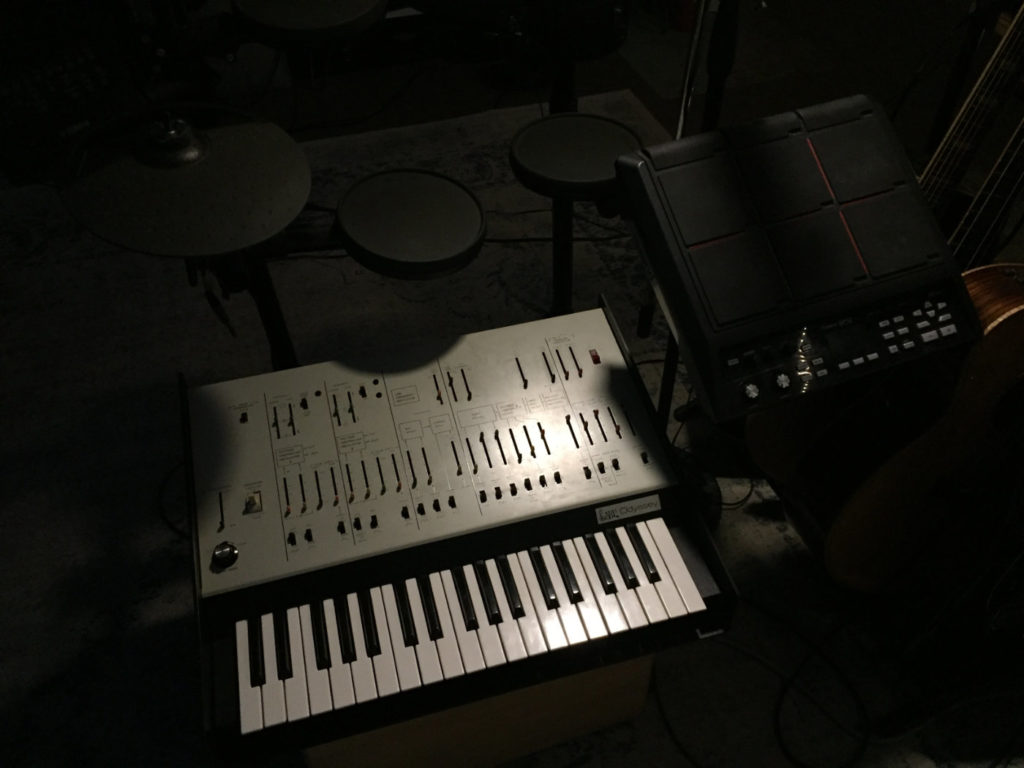 The Odyssey essentially gives you a simplified hard-wired ARP 2600 in a much smaller and affordable package. The Odyssey is a 2-oscillator analog synth (with duo-phonic capability) and it sounds really nice; the Minimoog has three oscillators and is capable of thicker sounds. The Odyssey comes well equipped with all the tweakable features and analog goodness you'd expect: a resonant low pass filter, ADSR envelopes, sine or square wave LFO, and a sample-and-hold function.
Arp Odyssey MK1 White Demo
Learn more than you ever wanted to know about the Arp Odyssey MKI.
The Odyssey also added a few new features such as a high pass filter that could be used in series with the low pass, oscillator-sync capability, and pulse-width modulation. It is a very professional and expressive machine that can create nice analog basses, interesting leads, great effects and sweeping sounds straight out of a Tangerine Dream album!
Music from the Arp Odyssey

NIN – The Hand that Feeds (start ~ 1:38)
The Odyssey Rev1 is used from the middle section through the second half. A ring modulator is used in the solo-like section in the middle; this sound too, takes advantage of the Odyssey's functionality.
More music from the Arp Odyssey here
If you must, this Arp reproduction is worth considering.
THE VERDICT
Analog Bliss and simplicity. Get it
THE GOOD STUFF
SOUND
SIMPLICITY OF USE
DEEP FULL FREQUENCIES
GREAT FOR FILM SCORES
PLENTY TEXTURE-FULL
AND LESS GOOD
PRICEY
MOODY
NEEDS TO BE TUNED OFTEN