This is power food, farm fresh carrots and aspargus take flight combined with a raw walnut miso dressing.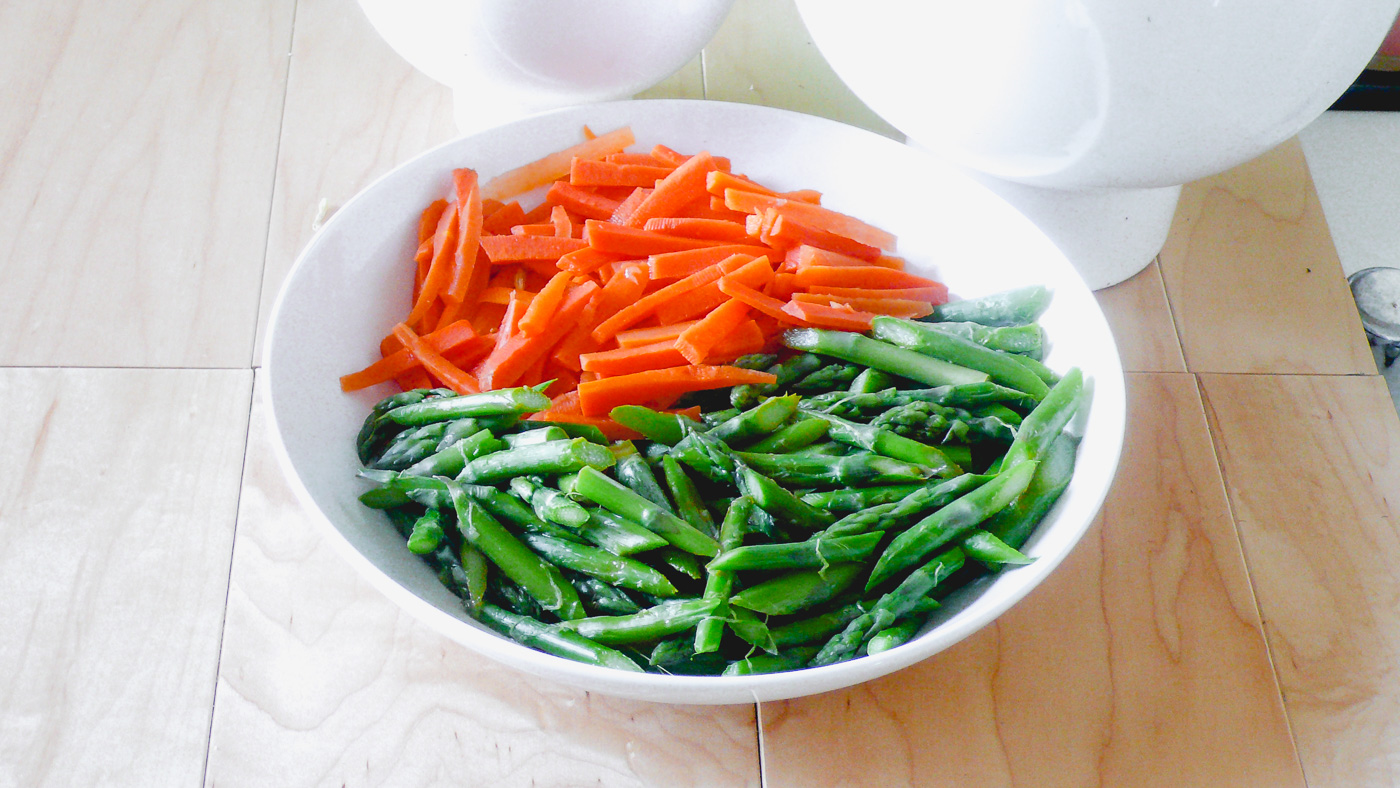 What you need
+ 2 tsp white miso
+ 2 tsp mirin
+ 2 tsp soy sauce
+ 1 tbsp olive oil
+ 2 tbsp rice vinegar or any white vinegar
+ 10 aspargus
+ 4 carrots
+ 1 lemon
+ 1/3 cup walnuts
Start…
By washing the carrots and aspargus.
Peel the carrots and trim the aspargus.
Using a Y-peeler or a spiralizer, julienne the carrots.
Blanch the aspargus for 3 to 5 minutes until soften but crispy. Throw in the carrots for a minute.
Cut the aspargus in half lenghtwise, then in 2 inch sections.
Pour 1/4 cut of lemon juice onto the vegetables.
Making the dressing…
Whisk the miso paste and mirin together in until dissolved.
Transfer to a blender and mix in the walnuts, soy sauce, oil and rice vinegar until smooth.
Mix the asparagus and carrots with the dressing or leave the dressing on the side and drizzle some lemon on the vegetables.
Thats it for the healthy snack…
Dress it up in a bowl with slices of lemon
More Food Ideas