Score
Not quite a 5/5 for lack of consistency but nonetheless a stop to make in South Williamsburg for great cocktails and an amazingly fulfilling $55 chef selection prix fixe tasting menu. When its a hit, its a hit! There are no miss though, just not always at the top of their game.
Specialities
Charred Edamame, Coconut Shrimp Ceviche, Foie Gras Al Pastor, Roasted Bone Marrow Tacos, Garlic Butter Octopus 'en su tinta' ink broth, Red Carrots 'elote', Confit Short Ribs 'en mole verde'
Cocktails
Foie Gras Al Pastor

Buffalo Style Roasted Corn "Elote"

Grass fed flat iron steak "carne asada" with prosciutto, roasted mushrooms & lime-jalapeno cream

1/2 duck "carnitas" on the bone. Confit'd & glazed with smoked honey, mexican dukkah, thai chili sauce

Bone Marrow Tacos

Garlic butter octopus 'en su tinta' ink broth

Flan

Cosy Atmosphere inside

Deconstructed Cocktails

Mexico City Charred Edamame
Sample Menu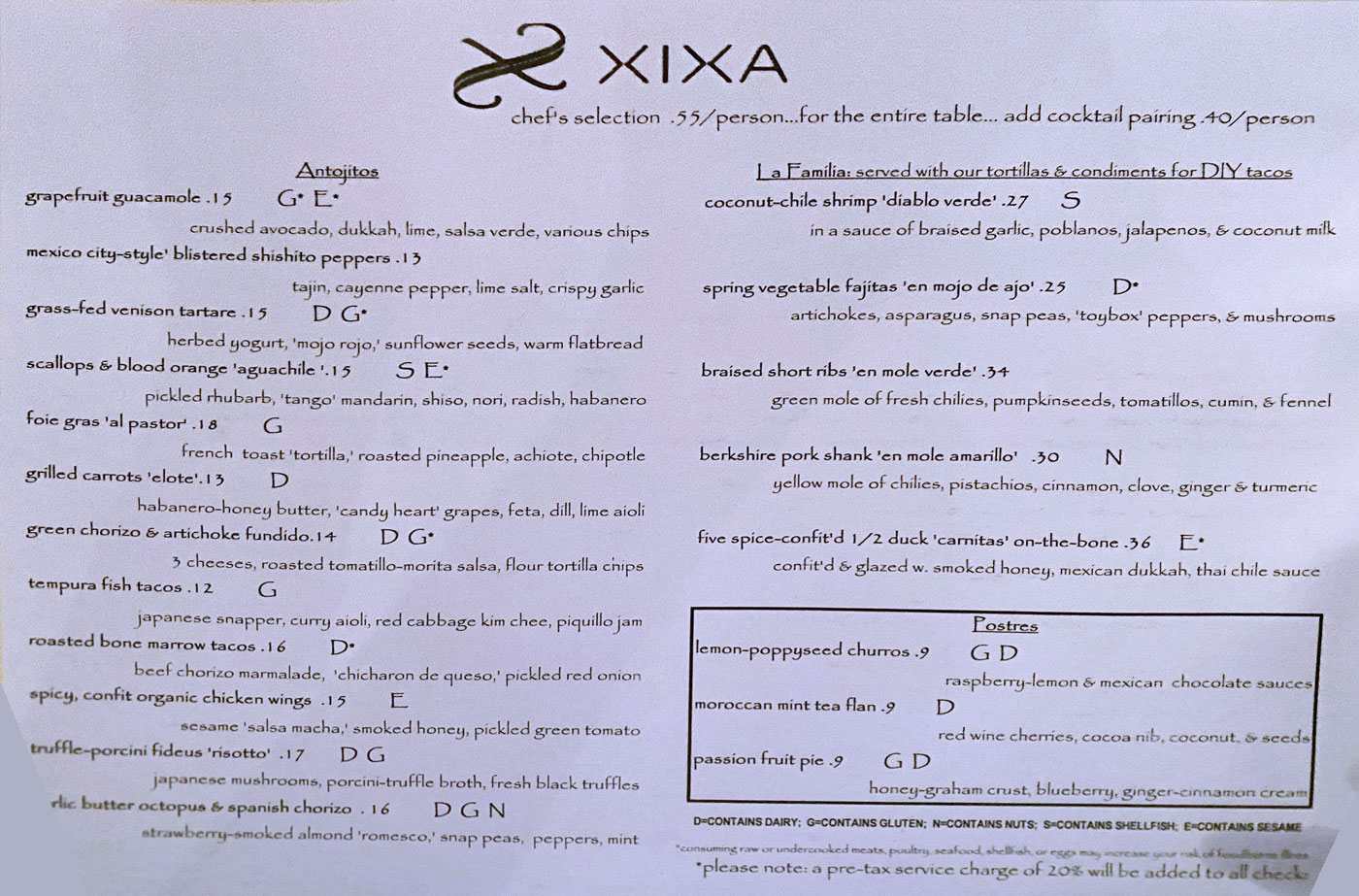 The Chef's selection tasting menu may include any 8 courses of the current menu. For 2 people, the typical Spring tasting menu was composed of the following 8 to 10 dishes :
1. Kishu' mandarin guacamole or Mexico city-style charred edamame 2. Coconut shrimp ceviche 3. Foie gras' al pastor 4. Roasted bone marrow tacos 5. Organic fried confit chicken 'en salsa macha' 6. Buffalo-style roasted corn 'elote' or Grilled red carrots 'elote' 7. Garlic butter octopus 'en su tinta' ink broth 8. Confit short ribs 'en mole verde' 9. Churros with chocolate sauce 10. Espresso flan or dave's birthday cake tres leches.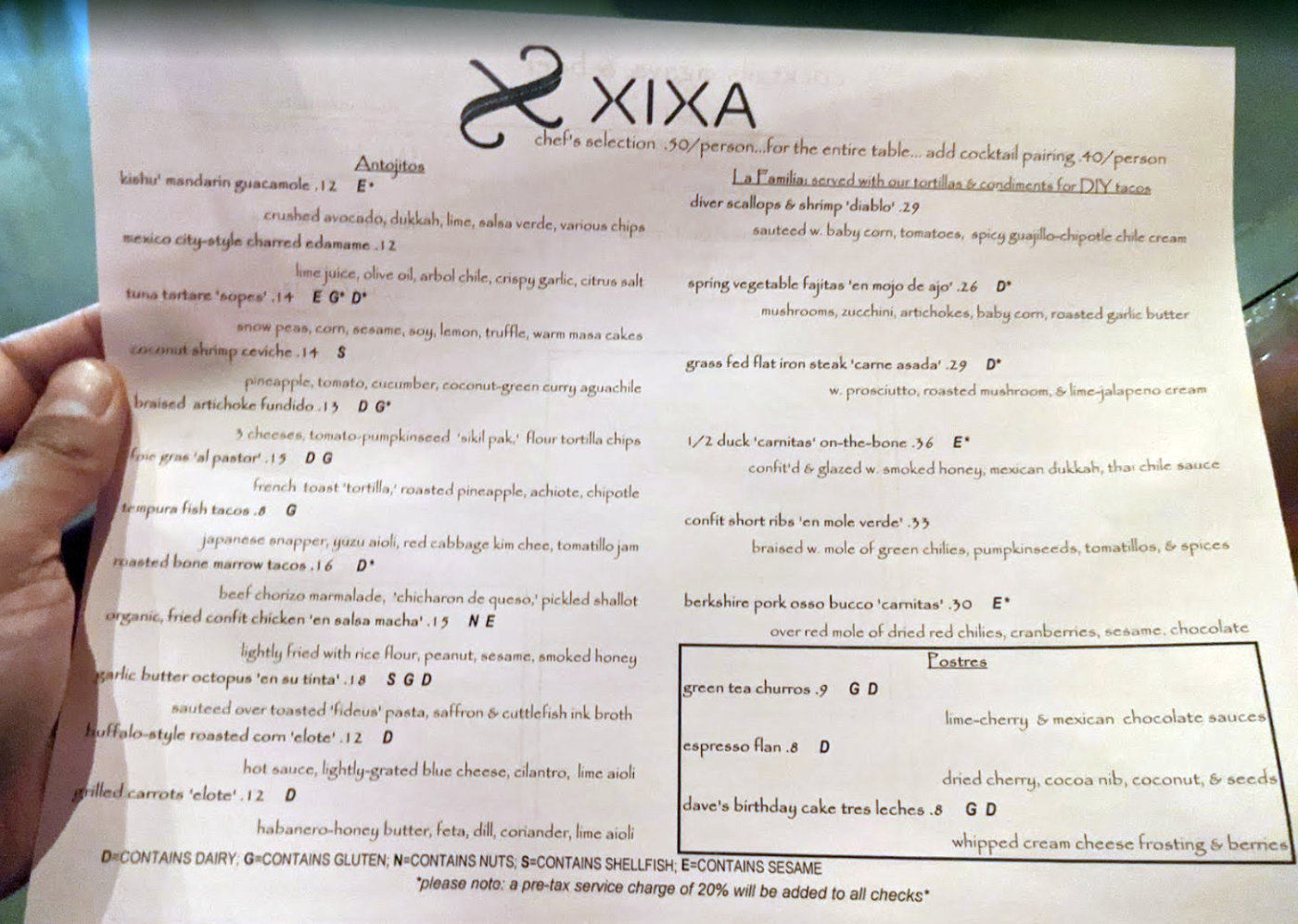 ---
Xixa
Bib Gourmand: good quality, good value cooking

Our Appreciation

Xixa